Entertainment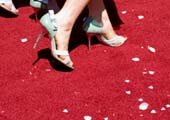 Oh No, Same Dress!
By: Vicky S.
For female celebrities, being spotted in the same outfit as another celeb is not just embarrassing: photo comparisons will be all over the media as soon as the next day.

Read full article
Special Attention

Considering Debt Consolidation? Read This First
By: Jacky W.

Read full article
Featured Articles



Do you want to advertise your website, product or service through www.ReadTheSmiths.com? That's certainly possible!
We work together with a few of the largest ad networks worldwide. Geo-targeted advertising is supported.
If you want us to make you a custom advertising offer, contact us at info@www.readthesmiths.com!

If you'd like to share your article with the visitors of www.ReadTheSmiths.com, we invite you to send us an email with your submission. We'd love to publish it!
You can also write us if you have a suggestion or general feedback. We look forward to hearing from you!