Relationships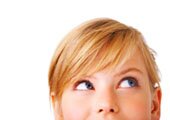 Seven Things Your Name Reveals About You
By: Shannon S.
The name your parents gave you when you were born is not as random as you may think it is. In fact, it reveals a lot about your personality, success in life and overall happiness.

Read full article
Special Attention

20 Tips For Cost-Effective Grocery Shopping
By: Megan C.

Read full article
Featured Articles



Do you want to advertise your website, product or service through www.ReadTheSmiths.com? That's certainly possible!
We work together with a few of the largest ad networks worldwide. Geo-targeted advertising is supported.
If you want us to make you a custom advertising offer, contact us at info@www.readthesmiths.com!

If you'd like to share your article with the visitors of www.ReadTheSmiths.com, we invite you to send us an email with your submission. We'd love to publish it!
You can also write us if you have a suggestion or general feedback. We look forward to hearing from you!