Top 10 Cutest Celebrity Kids
By: Diana F.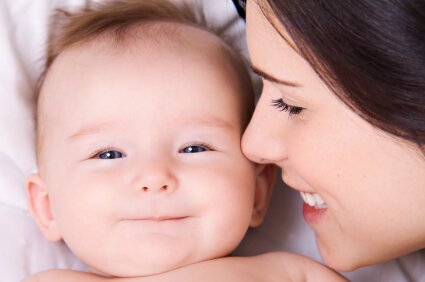 What do the children of celebrities look like? We've listed the top ten cutest celebrity kids.
(Click on a photo to see a larger version.)
10. Matilda Williams Ledger (Daughter of Michelle Williams and Heath Ledger)
It's heartbreaking that little Matilda Williams Ledger won't be able to grow up with her father: they look so happy together on the second photo. Matilda is not just a pretty girl: her eyes reveal a beautiful soul as well.
9. Suri Cruise (Daughter of Katie Holmes and Tom Cruise)
Suri Cruise is almost unnaturally beautiful. Will she grow up to be a snob, or will she keep her head cool?
6. Brooklyn and Romeo (Sons of David and Victoria Beckham)
Brooklyn and Romeo look exactly like their dad David Beckham. Will they grow up to become famous soccer players as well?
7. Kingston Rossdale (Son of Gavin Rossdale and Gwen Stefani)
Kingston Rossdale is probably the coolest 2-year-old ever. A future heartbreaker for sure!
6. Sam and Lola Rose Richards (Daughters of Denise Richards)
Denise Richard's two daughters Sam and Lola Rose are just as pretty as their mother.
Special Attention

The 21 Biggest Fashion Faux Pas
By: Julie Michelle Smith

Read full article
Featured Articles



Do you want to advertise your website, product or service through www.ReadTheSmiths.com? That's certainly possible!
We work together with a few of the largest ad networks worldwide. Geo-targeted advertising is supported.
If you want us to make you a custom advertising offer, contact us at info@www.readthesmiths.com!

If you'd like to share your article with the visitors of www.ReadTheSmiths.com, we invite you to send us an email with your submission. We'd love to publish it!
You can also write us if you have a suggestion or general feedback. We look forward to hearing from you!