Your First Credit Card: Do's and Don'ts
By: David S.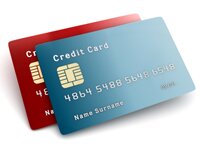 If you're about to choose your first credit card, rule number one is: be critical! Don't just go for the first offer you get, but carefully review what various banks have to offer. After all, banks are only there to make money from you.
The following is a list with do's and don'ts when picking your first credit card.
Do:
Look for a card with good benefits. For instance: low interest, promotional interest rates, no annual fee, no bank service charges, credit points toward purchases, air travel bonus miles, or credit points toward purchases.

If offered a promotional interest rate, find out the terms of payment and when the rate will expire. Most cards apply payments to lowest interest charges first, leaving your higher interest charges to collect interest until the entire amount is paid off.

Ask the bank if there are fees and charges. There may be an annual fee, an application fee, an account service charge, an over-limit fee, a late-payment fee, a cash advance fee, and other miscellaneous fees. Compare these fees to other cards to see if they are trying to rip you off.

Check the interest rates. Some cards charge interest from the date of purchase. Some cards charge interest from the billing date. Pay all of your bills on time to avoid paying interest.

Find out if the card offers a standard monthly billing cycle. Some cards expect a payment every two weeks! Ask if there is a penalty for not using your card.

Activate the card when you receive it. Follow the activation instructions included with the card, usually this can only be done from your home phone. They will try to sell you several services over the phone. Say no. Sign the back of the card before you use it.


Pay off your entire bill each month. Set a budget on how much you can pay off in one month.

Don't:
Go on a spending spree after you receive your credit card. Spend your money wisely, and make your payments on time.

Surpass your budget. If an item is too expensive, don't buy it.

Continue using your credit card, even if you cannot make your monthly payment. If you cannot make your montly payment, cut the card in half and never use the number again. Cancel all automatic payments that charge to that card.

Pay a fee for the card. If they do charge a fee for the card, you're better off elsewhere.

Don't lie about your yearly income. The bank uses that information to decide what sort of credit line to assign you. They will ask for proof of income as part of the approval process. You don't want to make a fool of yourself by supplying them with the wrong numbers.
(Part of this article was derived - with permission - from an article on wikihow.com)
Special Attention

Ads vs. Reality : The Big Fat Lie Of Fast Food Advertising
By: Tom S.

Read full article
Featured Articles



Do you want to advertise your website, product or service through www.ReadTheSmiths.com? That's certainly possible!
We work together with a few of the largest ad networks worldwide. Geo-targeted advertising is supported.
If you want us to make you a custom advertising offer, contact us at info@www.readthesmiths.com!

If you'd like to share your article with the visitors of www.ReadTheSmiths.com, we invite you to send us an email with your submission. We'd love to publish it!
You can also write us if you have a suggestion or general feedback. We look forward to hearing from you!