Top 10 Banned Books Of The 20th Century
By: Robert P.
5. The Catcher in the Rye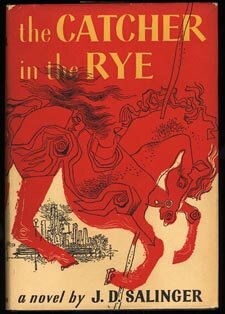 "It was that kind of a crazy afternoon, terrifically cold, and no sun out or anything, and you felt like you were disappearing every time you crossed a road."
- The Catcher in the Rye [1951] J.D. Salinger
In 1960, a teacher was fired, and later reinstated, for assigning the novel in class. Between 1961 and 1982, The Catcher in the Rye was the most censored book in high schools and libraries in the United States. In 1981, it was both the most censored book and the second most taught book in public schools in the United States. According to the American Library Association, The Catcher in the Rye was the 13th most frequently challenged book from 1990–2000. It was one of the 10 most challenged books in 2005, and came off the list in 2006.
The challenges generally begin with vulgar language, sexual references, blasphemy, undermining of family values and moral codes and promotion of drinking, smoking, lying, and promiscuity.
4. Tropic of Cancer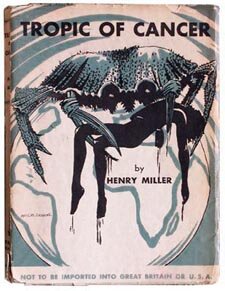 "I believe that today more than ever a book should be sought after even if it has only one great page in it. We must search for fragments, splinters, toenails, anything that has ore in it, anything that is capable of resuscitating the body and the soul."

- Tropic of Cancer [1934] Henry Miller
George Orwell called this novel "the most important book of the mid-1930s," and Miller "the only imaginative prose-writer of the slightest value who has appeared among the English-speaking races for some years past." Samuel Beckett hailed it as "a momentous event in the history of modern writing". Norman Mailer, in his book on Miller, Genius and Lust, called it "one of the ten or twenty greatest novels of the century". The Modern Library named it the 50th greatest book of the 20th century.
In his dissent from the majority holding that the book was not obscene, Pennsylvania Supreme Court Justice Michael Musmanno wrote "'Cancer' is not a book. It is a cesspool, an open sewer, a pit of putrefaction, a slimy gathering of all that is rotten in the debris of human depravity."
3. Naked Lunch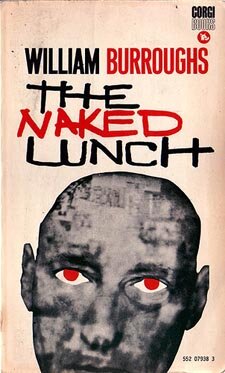 "The Planet drifts to random insect doom..."

- Naked Lunch [1959] William S. Burroughs
Naked Lunch is considered Burroughs' seminal work, and one of the landmark publications in the history of American literature. Extremely controversial in both its subject matter and its use of often 'obscene' language (something Burroughs recognized and intended), the book was banned in many regions of the United States, and was one of the most recent American books over which an obscenity trial was held.
The book was banned by Boston courts in 1962 due to obscenity (notably child murder and acts of pedophilia), but that decision was reversed in 1966 by the Massachusetts Supreme Judicial Court. This was significant, as it was the last major literary censorship battle in the U.S. The Appeals Court found the book did not violate obscenity statutes, as it was found to have some social value.
2. Ulysses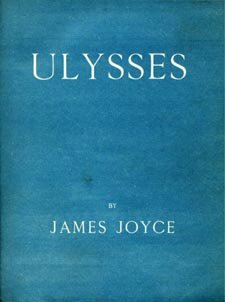 "History...is a nightmare from which I am trying to awake."

- Ulysses [1922] James Joyce
In 1921, Ulysses was banned in the United States. In 1933, the publisher Random House arranged to import the French edition and have a copy seized by customs when the ship was unloaded, which it then contested.
The publication history of Ulysses is disputed and obscure. There have been at least eighteen editions, and variations in different impressions of each edition.
1. 1984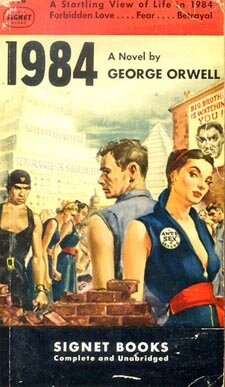 "Day by day and almost minute by minute the past was brought up to date. In this way every prediction made by the Party could be shown by documentary evidence to have been correct; nor was any item of news, or any expression of opinion, which conflicted with the needs of the moment, ever allowed to remain on record. All history was a palimpsest, scraped clean and reinscribed exactly as often as was necessary."

- 1984 [1949] George Orwell
The USSR banned Nineteen Eighty-Four until 1988.
In 1981, a Baptist minister in Jackson County, Florida challenged the novel's suitability as proper reading for young Americans, arguing it contained pro-Communist material and sexually explicit material.
Special Attention

Top 10 Cutest Celebrity Kids
By: Diana F.

Read full article
N.M.P.L. (www.NearMePayday.Loan) is a free online directory where any US resident can find a profitable loan offer in their city. Urgent loans up to $5,000 are available, for example, in El Cajon CA, Murfreesboro TN, Gainesville FL and other cities and states. The borrower can apply online or find contacts (addresses and phone numbers) of a loan agency located nearby.
Featured Articles



Do you want to advertise your website, product or service through www.ReadTheSmiths.com? That's certainly possible!
We work together with a few of the largest ad networks worldwide. Geo-targeted advertising is supported.
If you want us to make you a custom advertising offer, contact us at info@www.readthesmiths.com!

If you'd like to share your article with the visitors of www.ReadTheSmiths.com, we invite you to send us an email with your submission. We'd love to publish it!
You can also write us if you have a suggestion or general feedback. We look forward to hearing from you!