Considering Debt Consolidation? Read This First
By: Jacky W.
6. Talk to your mortgage lender
Reputable mortgage lenders will usually work with you if you have some temporary trouble paying. Call them as soon as you know you'll have trouble, and they may temporarily suspend your payment or accept reduced payments. You might also be able to extend the time for repayment, thereby reducing your monthly payments. Make sure you find out about any additional fees or penalties for any arrangement, and consider refinancing your home if you can get a better interest rate.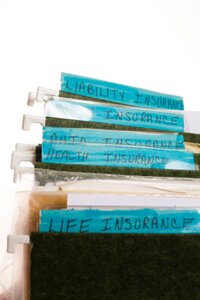 7. Borrow from your life insurance
Whole life policies usually allow you to borrow against the cash value of the policy. This easy, usually low-interest, loan can get you quick cash to pay off debts. Be sure to check on the tax implications of borrowing, and understand that if you don't repay the loan it will be subtracted from the amount your beneficiary receives.
8. Check for complaints
If you're not familiar with a lender, do some research. Check to see if there have been any complaints filed against it with the Better Business Bureau or the Federal Trade Commission, and search for the lender on the internet to see if you can find any interesting information. Regardless of the lender, however, make sure you fully understand the terms of your loan.
9. Know the difference between a consolidation loan, a debt management program, and debt negotiation
Companies that claim to be able to help you lower your payments or get out of debt quickly may appear to be offering consolidation loans (they may even have the word "consolidation" in their names) when in fact they use methods such as debt management, settlement, or even bankruptcy. There are major differences between these options. A consolidation loan is simply a loan that pays off your other loans. Once you consolidate a loan, you owe that money to the new lender, not to the original creditor. Consolidation loans may temporarily blemish your credit, but generally to nowhere near the extent of debt management programs or debt negotiations.
Debt management programs may also reduce your payments, but they work differently. A debt management agency acts as a middleman between you and your creditors and tries to negotiate a reduction in the interest rates or fees on your loans. You then pay an agreed amount to the debt management or credit counseling agency, and they disburse the payment (usually minus a fee) to your creditors. Participation in a debt management plan usually shows up on your credit report, and may adversely affect your credit rating.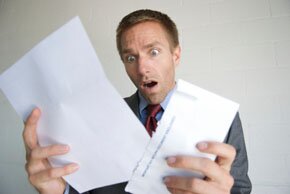 Debt negotiation will bruise your credit, badly. Worse: many companies that offer debt negotiation ask for exorbitant fees and disguise their practises as 'consolidation'.
Debt negotiation is the act of settling a debt for less than what you owe. You pay a part of what you owe to a creditor, and the creditor writes off the rest of the debt. Credit card companies often offer lump-sum settlements as a way to recoup part of their losses. While you end up owing less, a settlement will bruise your credit, badly. Worse still, third-party companies that offer debt negotiation have been known to disguise their practices as consolidation, and these companies frequently charge exorbitant fees while simply passing along payments to your original creditors, sometimes failing to even negotiate any difference in your repayment terms.
10. Use a safety cushion
When deciding on a monthly payment amount, be sure to give yourself a little safety cushion, especially for a secured loan. While you want to pay off the debt as quickly as possible, you don't want to get into a situation where you can't afford the payment if something unexpected comes up.
11. Pay off your debt quickly
One of the most attractive features of consolidation loans is the potential for lower monthly payments. But if the reduced payment is just the result of spreading your repayment over a longer period of time, you'll most likely be paying more--sometimes far more--with the consolidation than you would have otherwise. Figure out your budget and set your monthly payment as high as you safely can. You'll end up paying less, and you'll get out of debt quicker.
Special Attention

How To Become A Zen Master (While Doing Household Chores)
By: Donna Smith

Read full article
Featured Articles



Do you want to advertise your website, product or service through www.ReadTheSmiths.com? That's certainly possible!
We work together with a few of the largest ad networks worldwide. Geo-targeted advertising is supported.
If you want us to make you a custom advertising offer, contact us at info@www.readthesmiths.com!

If you'd like to share your article with the visitors of www.ReadTheSmiths.com, we invite you to send us an email with your submission. We'd love to publish it!
You can also write us if you have a suggestion or general feedback. We look forward to hearing from you!